Nobody wants to be caught in a situation where they excitedly arrive at their camping destination just to realise their tent has been damaged. If your tent isn't able to give you the necessary protection and shelter you need, you may have to cancel your trip and head back home, or spend a fortune on a new tent nearby which you didn't budget for.
This is why maintenance of your camping tent is so important. Just like all other camping equipment, your tent needs to be cared for and looked after.
Camping tents are becoming more advanced with manufacturers using more durable materials, and interesting designs. This naturally increases the prices of quality tents. This is even more reason to upkeep the maintenance of your tent and follow proper storage instructions, to ensure your tent lasts for a long time. When you invest a large amount of money in a camping tents, you want to get the longest amount of years out of it before having to replace it.
We have put together a few general maintenance tips to help you care for your camping tent.
General Maintenance Tips For A Camping Tent 
It's important to give it a proper clean once you are done camping. A soft brush and mild soap is perfect to remove all the dirt. Do not use harsh chemicals or a washing machine. 

For any stains, sponge the area lightly. Don't use a hard brush or strong detergent as this may affect the tents' waterproofing.

Tentco Tent Seal Aerosol 400ml is an easy to use product that can restore waterproofing on nylon, tarpaulin etc. Spraying this waterproofing product on your tent can help prevent rot and damp. 

Wash all the poles and metal parts diligently to prevent corrosion.

Once you are ready to pack away your camping tent it's important to ensure your tent is completely dry. Any dampness or remaining dirt can lead to mildew stains and mold which can pose a risk to your health. There is no such thing as

too much

drying time. Expert Tip : Open entrances when drying to ensure the remaining moisture evaporates.

It's advisable to roll your tent when packing it away, rather than folding it. Folding it may create creases which could damage the waterproofing on those crease lines. 

You can easily re-waterproof a tent or rainfly at home. Most sealing products need 24hours to dry completely. Campmor Nuproof 1L Canvas Sealer is a concentrated reproofing compound used for canvas tents. 

The seams of a tent are usually sealed with seam tape. Seams are one of the most fragile areas of a tent, which may need more regular inspection. Seam tape is easy to replace at home. Seam tape can also be used to fix tiny holes in the tent fabric.
Additional Tips For The Care Of Your Tent
Before your trip it's a good idea to pitch your tent at home, using a checklist. This will ensure nothing is missing and that the tent doesn't have any damages. 

Before you set up your tent at the campsite, inspect the ground for any stones or sharp objects that may damage the floor of your tent. 

It's best to pitch your tent on a dry, level space.

By first laying down a netted or solid groundsheet, you can add an extra layer between the tent floor and the ground, which may prevent damage to the floor of your tent. The Highlander PE Groundsheet is a high performance ground sheet and is available in a variety of sizes. 
Secure your tent as much as possible to prevent strong winds from dislodging it from the ground. Coghlans ABS Tent Pegs are large non-slip hooks that can provide extra holding power if you need. No harm in packing a few extra incase of strong winds and rain. A Tentco Shadenet Wind Break is also a great way to shield your tent from strong winds. 

Don't expose your camping tent to any open flame which includes a fire, braai, candles, and cooking flame.

Proper ventilation is important to prevent excessive condensation from happening. This moisture could damage your tent over a long period of time.

Always add padding to the legs of camp beds to ensure it doesn't put strain on the tent floor. Another alternative for this is the Tentco Eva Foam Floor Mats which is versatile and provides a sturdy buffer. 
It's always good to have an emergency repair kit with you like the Coghlans Nylon Tent Repair Kit. It has everything you need for common emergency repairs.
Looking for a new tent? Browse our range of camping tents from big brands here.
Other Notable Maintenance Products from Camp and Climb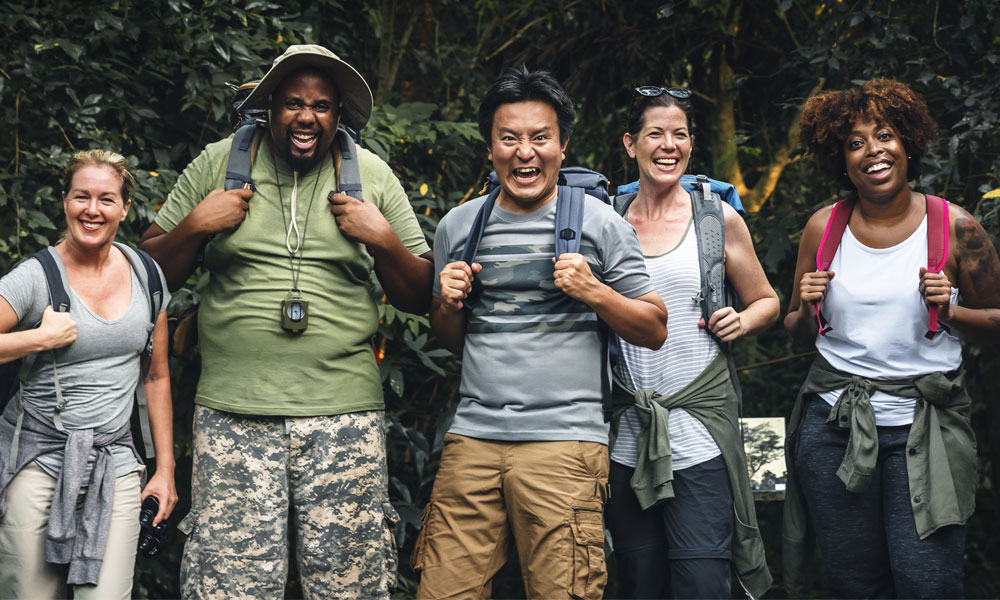 Closing Thoughts 
Camping tent maintenance and care all comes down to preparation. You don't ever have to be caught off guard when you prepare your camping tent correctly and follow our tips. Make sure you always have a checklist to follow and additional supplies in the event of an emergency. This way we can all be happy campers.
Have you seen our other blogs on camping?