From glampers to bushwhackers, families to festival-goers, everyone needs some essentials to maintain a level of ease in the wilderness. No matter how you like to camp, whether it's roughing it with the bare minimum or less, or glamping in style and luxury with all the bells and whistles, you're going to need to know what to bring along. We've compiled a checklist of everything you could need or want to make your campsite feel like your home away from home.
The first page in the camper's handbook; find your shelter!
What's camping without a tent? Well, impractical that's for sure. Gear up for your outdoor adventure with the right tent for you; small groups will love the affordable practicality of the Tentco Senior Wanderer Bow Tent (4 Man Tent). Designed for a long lifespan with weatherproof, UV, rot and mildew resistant canvas, it's the most bang for your buck while not compromising on comfort.
Larger groups will want something more spacious to create a luxury living space in. Especially for longer stretches of camping. The Tentco Safari Hexibow Tent is large enough to sleep 6 people comfortably, with its unique design creating ample space. Multiple windows also keep things nice and breezy, but when things get too windy we'll be glad to know the tent is highly wind and weather-resistant.
An optional extra for leisurely camping experiences is to invest in a gazebo. You're going to want shelter from the rain or sun when sitting amongst your friends or family, and you can't all squeeze into the tent. You can easily set up a Tentco Pop Up Gazebo between your tents to create a living area and some much-needed shade.
No one expects you to sleep on the floor – let's make a bed.
Let's face it, no one wants to sleep on the ground, and you shouldn't! It does terrible things to your back, and who can sleep on the hard ground all night? Don't skimp out on this one; the next thing on your list should be a sleeping bag – the Tentco Bundu Sleeping Bag is extra wide, making you feel right at home. 
However, it won't provide much of a layer between you and the hard ground. You're going to need a camping bed. We recommend you forgo the blowup air mattresses and opt for something bound to last, with ample support that lifts you off the ground. The Tentco Basic Large Stretcher is spacious even for taller and larger campers – paired with a sleeping bag or even an additional Tentco Roll Up Foam Mattress, falling asleep is easier than ever.
Campers should eat like kings – it's time to Braai!
What's camping without a good old fashioned braai? If your campground allows for cooking and braaing, bring along your Cadac Grillogas Cast Iron Braai to cook up your favourite braai staples to end your day or start your day with a bang with a full breakfast cook up. The grill is double-sided, with one side ribbed for grilling meats and braai goods, while the other is flat, making it best suited for cooking breakfast.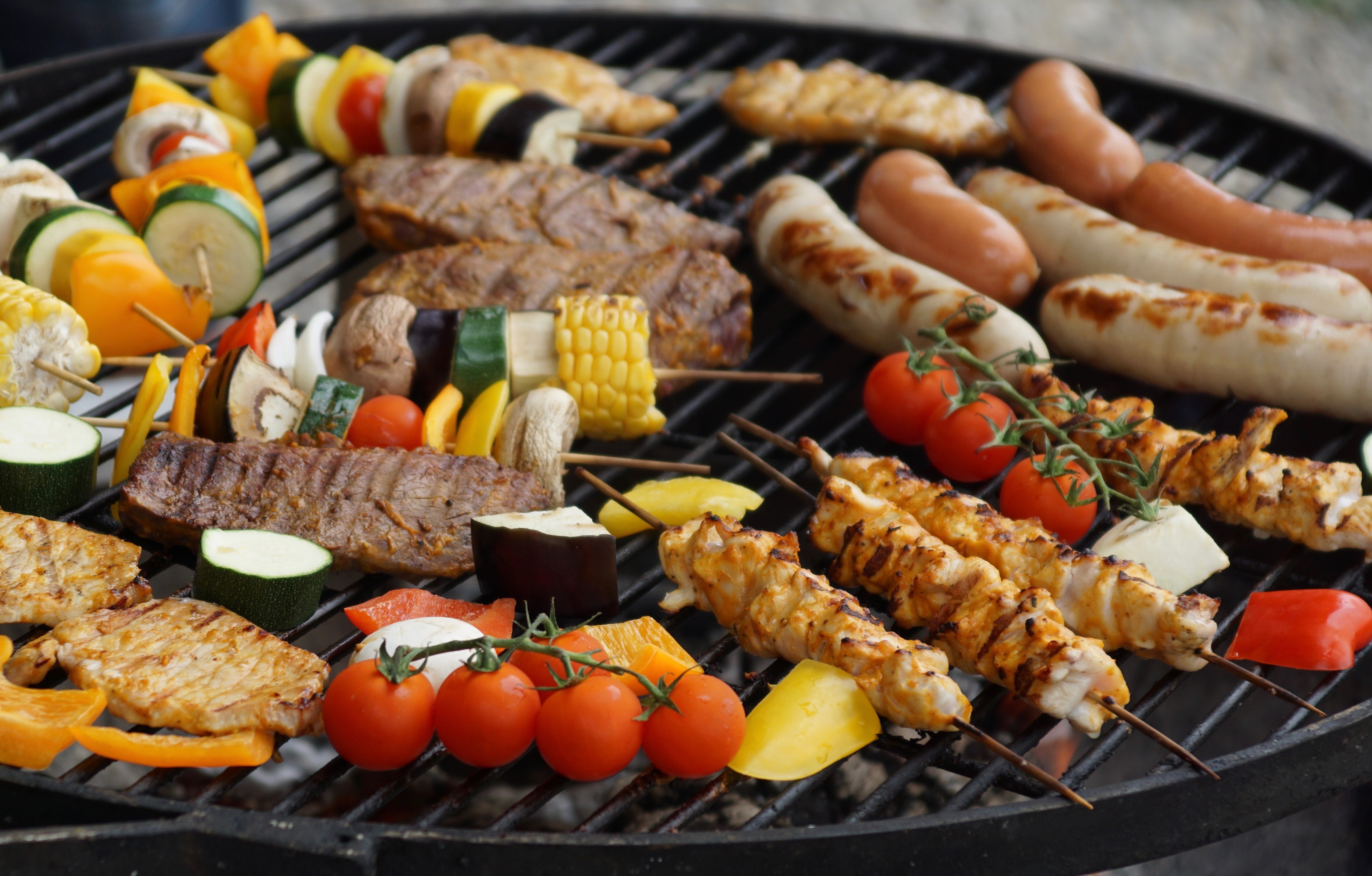 Cleanliness is next to godliness – your camping sanitation.
If you're really roughing it in the wilderness and don't have your own ablution facilities or toilets, you don't have to go without. Especially if you bring your own! With a portable camping shower paired with a Tentco Canvas Shower Cubicle for privacy, you can keep clean and fresh no matter where you are.
If 'going in the bush' is a bit too rough for you (who can blame you?), portable camping toilets are a blessing! From toilet stools to a Tentco Portable Chemical Toilet, rapid dissolving toilet paper to disposable urinal bags, there are heaps of options for outdoor camping sanitation.
Turn your 'house' into a home with camping seating!
Remember what we said about creating a shared living space outside your tent? Pull up a camping chair around the braai with your loved ones, or sit back and enjoy a tranquil afternoon in the wilderness. The Tentco Big Boy Chair is perfect for sinking into, with two cup holders, crafted from durable canvas to avoid stretching over time. For more support, you can try out the Highlanders Directors Chair, with a foldable table with a built-in drink holder.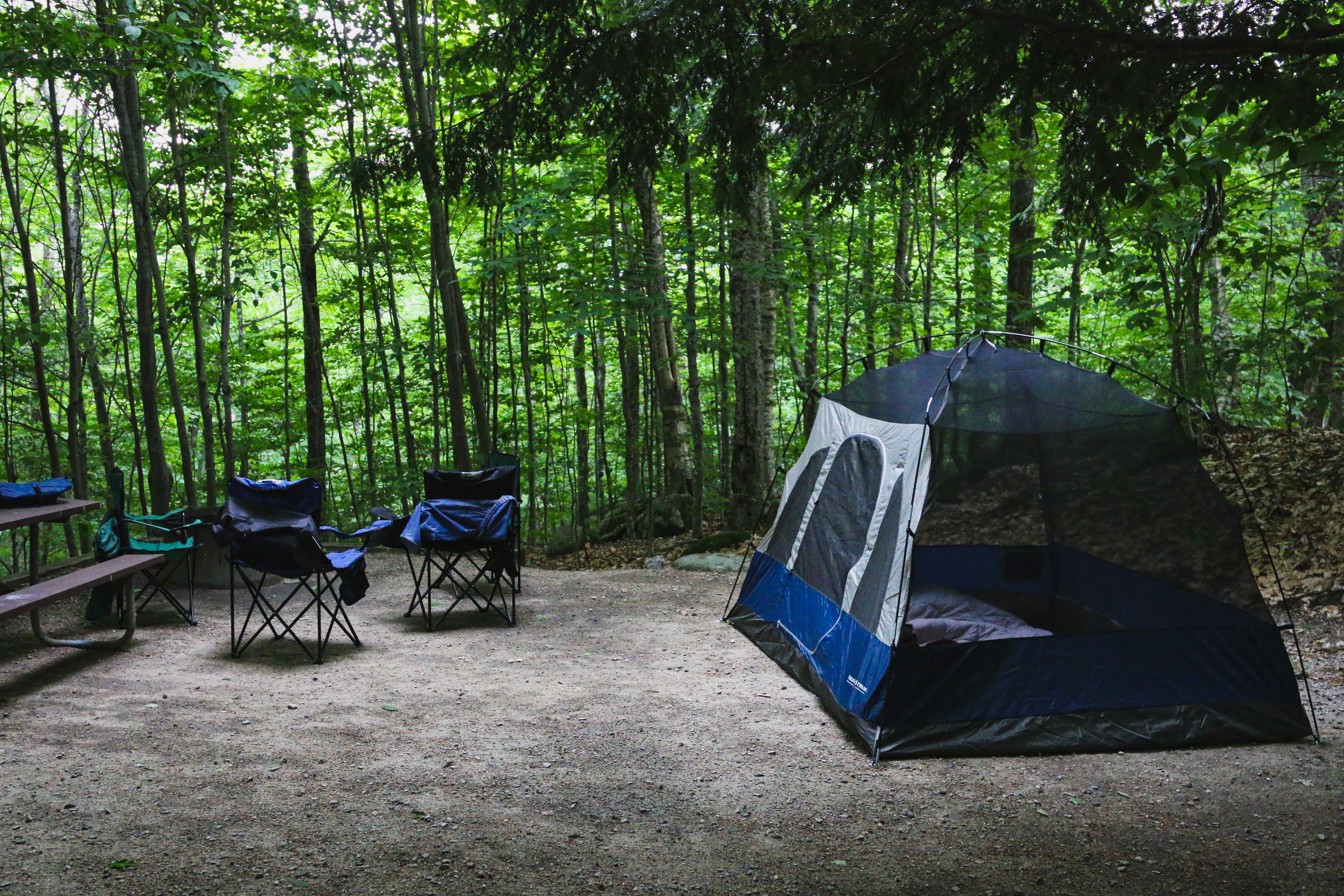 Let there be light; head torches and night vision.
Taking some form of lighting with you on a camping trip is a pretty bright idea. You can keep things hands free with a head torch; with torches like the smart Petzl Actik Headlamp, you can spot wildlife in the dark with the red-light feature. You won't have to worry about batteries either, as they're chargeable and automatically adjust brightness for power saving.
There are camping accessories and equipment for every situation, and for every type of camper out there! These are just a few of a wide range of tools of the trade you can pick out for your adventure, and our online store has an extensive range of products for you to choose from to get yourself kitted out.